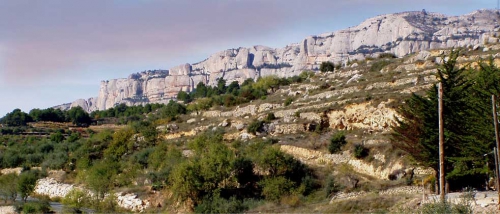 The view from the house in Cornudella
Ah, finally the cold temps are closing in on Spain! Today it is 10 C colder here than just one week ago making at least my climbing psyche getting really worked up! The summer has been hot and hard with most days between 30 C and 40 C. A couple of those days was spent with fellow ex-pat Greg in his house in Cornudella. Despite harsh climbing conditions we managed to work a little and can now present another excellent lodging option for all of you out there planning a trip to Siurana, Montsant and the Prades-areas. Greg owns a 4 floor town house with space for up to 10 people. The house is is good shape with a fireplace, a big kitchen, TV, DVD etcetera. To top it off, the house has a terrace with views of Montsant and Siurana. A perfect place to stay for a group of friends going for a climbing holiday! If you are interested, read more about the house here.
Let us know if you're interested in staying in the house as soon as possible since some of the most attractive weeks already are booked.