In collaboration with rockbusters
The Spanish Road Trip has already become a classic for rockbusters people — every year at springtime they offer you the great opportunity to get to know the best crags on an exciting trip on the road. You'll get in touch with real Spanish climbing lifestyle, enjoy the best Spanish rock from excellent limestone, to sandstone and conglomerate, and taste all the climbing styles, from vertical fingery lines in Siurana or Montserrat to overhanging boulders in Albarracín.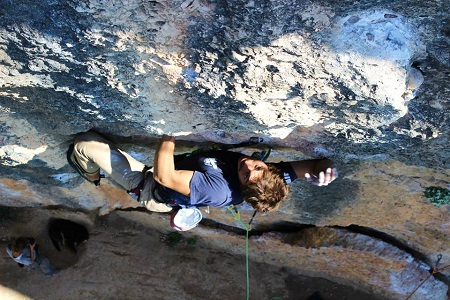 Next trip scheduled: from April 04, 2015 to May 02, 2015.
Read more about this trip: here
For bookings, information and details, please send us an e-mail!
info@climbinspain.com