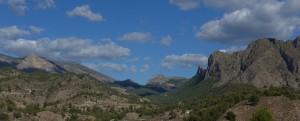 Do you already know what to do during your Christmas holidays?
Well, you can stay at home, sit around a big table with relatives you haven't seen for ages, make small talk, eating and drinking for days… but… if you are a climbing enthusiast like us and you are looking like crazy for a good winter destination where you can enjoy good climate, good company and good rock…
We have what you need:
Christmas trip to the beautiful spot of Sella, in the heart of Costa Blanca, Spain, where else?
Price per person: € 499 for one week
(from Saturday to Saturday)
You can find all the information and details about this trip: here
For bookings and any additional information about the trip, please send us an e-mail!
info@climbinspain.com