Ok… that was our winter time…and it's over… 🙂
Now we are back to Catalonia, to the mild weather and to climbing!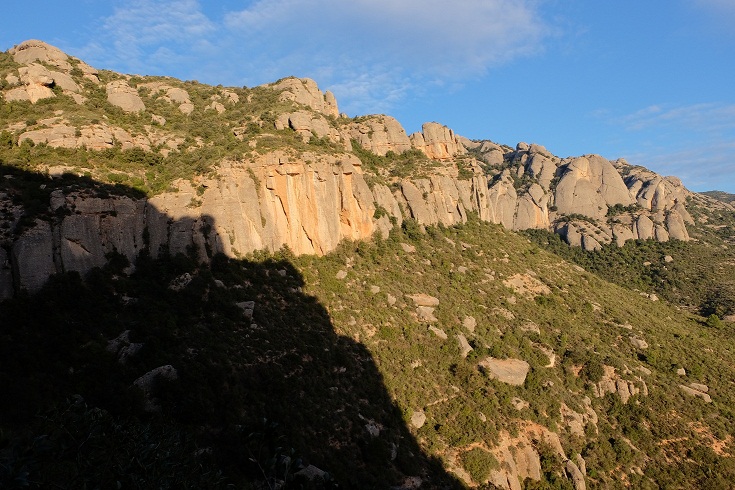 For the last two months we have been enjoying Montserrat: the climbing paradise in our backyard. And since November we are receiving friends non-stop from all over the world. As we are based at the small village of El Bruc, main access point to some of the best sectors on the sunny south-side of Montserrat, we can offer them the best starting point to go and discover the amazing lines that this specially compact conglomerate gives us.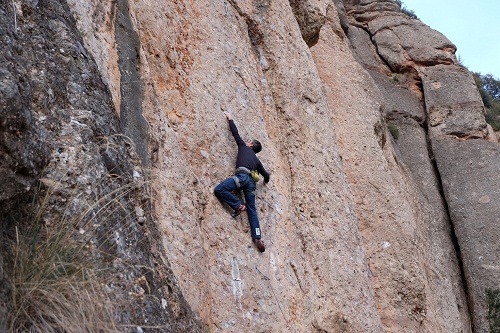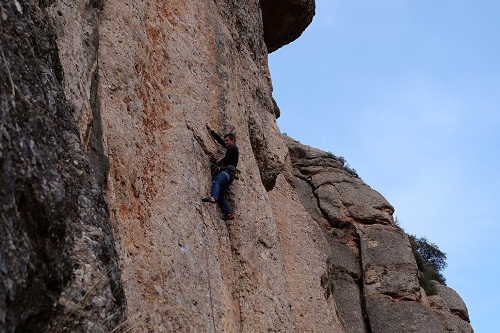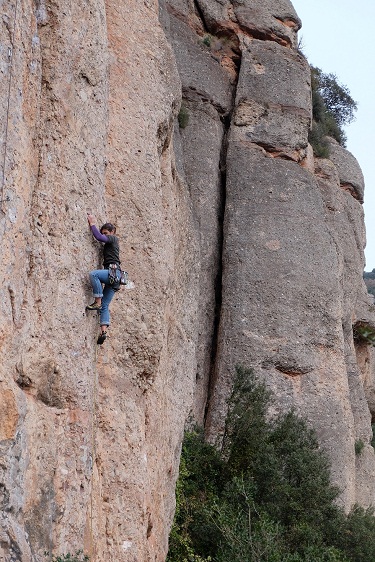 Pushing hard in our projects at sector Vermell del Xincarró
Sometimes this warm weather makes it difficult to chose the right sector. Lately the typical winter sectors are less crowded then usual because of to high temperatures on the walls, but on the other hand we have the chance to climb in the shade and take advantage of the good friction for sending our long-term projects!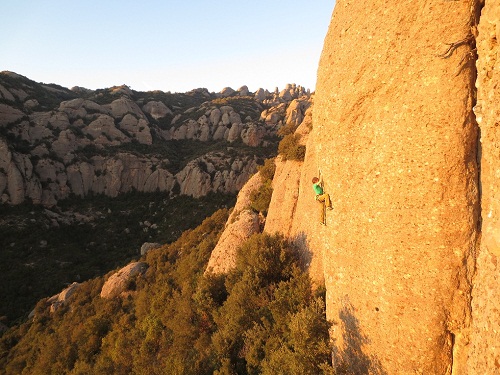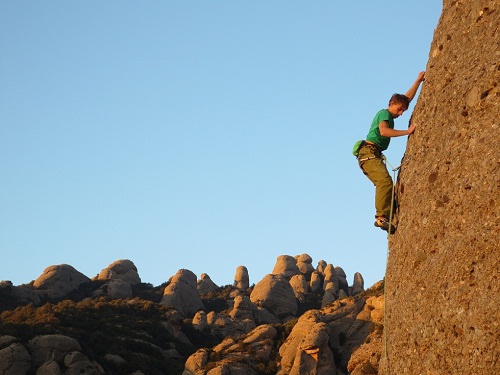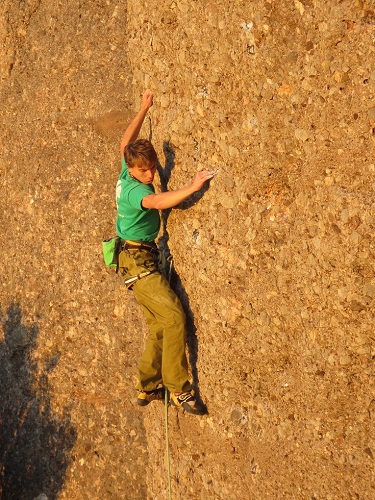 Enjoying the last sunlight at sector El Supositori
We know that this crazy weather is not good at all for the environment. We had no rain the last two months and if it goes on like this we will have serious problems with water supply next spring. We really wish it were raining, but in the meanwhile we are climbing every single day… hard life…