---
---
---
Hi to everybody!
October is starting, the best month for climbing here in Catalonia and the beginning of a long climbing season, lasting to the end of June. Yes, because autumn, winter and spring are all very good for tasting a little bit of Spanish rock.
Now the weather is amazing, the days not too short yet and climbing conditions are simply perfect… so… what are you waiting for?? It's time to go out and climb!!
We were quite for a very long time, fully absorbed in other projects, and we are very sorry for having the blog and the web page forgotten for so long.
But now the crew Climb In Spain is back on work and we are up for putting online a lot of new content and special offers for you.
Our goal is still the same:  We want to make it easier for you to Climb in Spain. We organize climbing trips to Spain and especially Catalonia with everything you need: accommodation in a beautiful and well-located rural house, guided climbing with a qualified climbing guide, pick up service from/to the airport and all the transfers from/to the climbing areas during your stay.
We provide all the information you need and spare you all the communication and logistical problems related to the organization of your trip.
With us, you will discover the stunning walls of Montserrat, our home mountain, visit the most famous climbing areas such as Siurana, Montsant, Margalef and Rodellar and also discover many other little treasures, hidden in beautiful corners of Catalonia and the rest of Spain.
Very soon, we will publish our special reopening offers: stay tuned!
By Francesca – 2014-10-08
---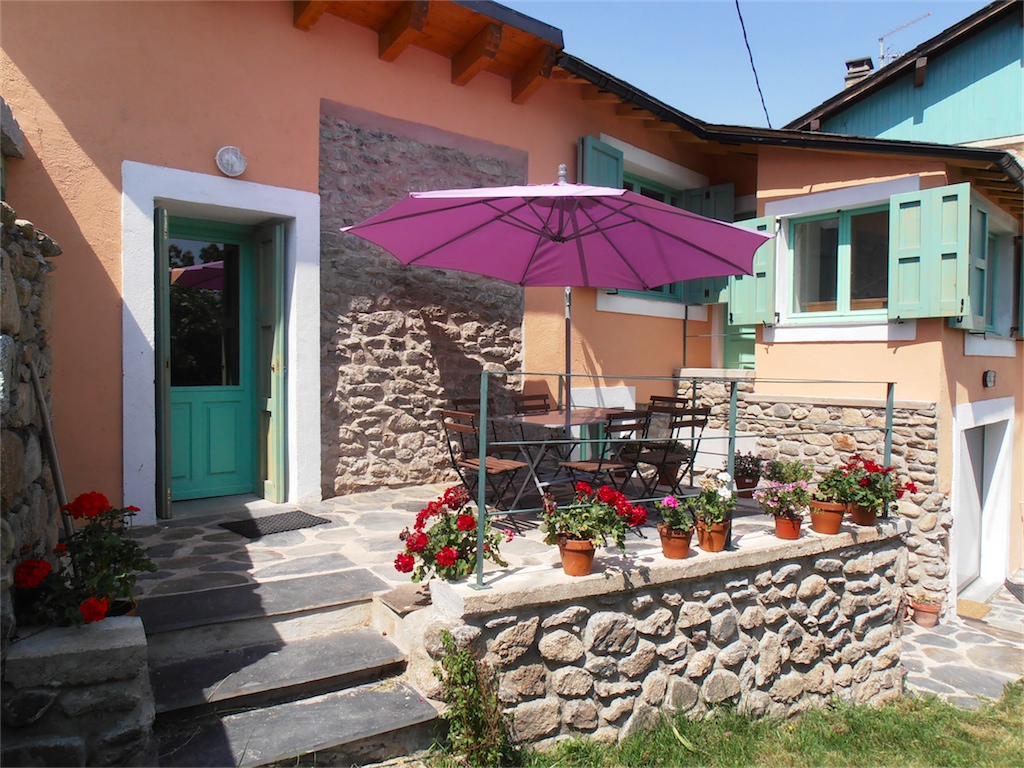 Looking for a good place to stay while bouldering in the excellent granite area known as The Chaos of Targasonne? Look no further, the Gite Chaos is what you're looking for!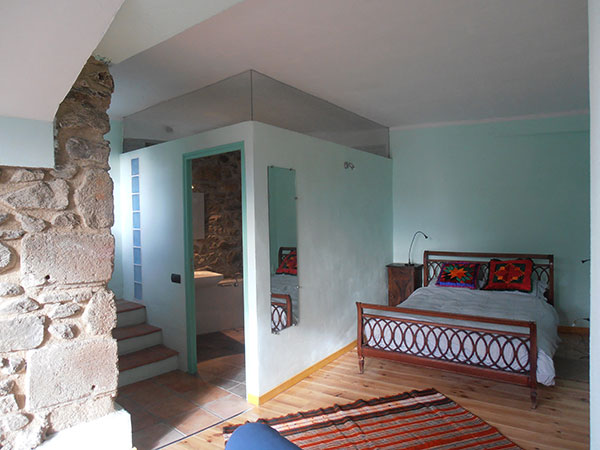 Open last year and located only a kilometer from the bouldering this is the perfect basecamp for your bouldering vacation. If you're interested, please send the friendly owner Roberto an e-mail at info@gite-chaos.com. And of course you find all information about pricing and rooms available at gite-chaos.com.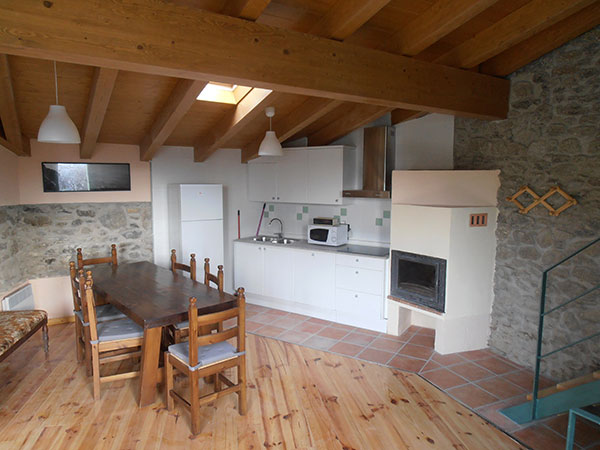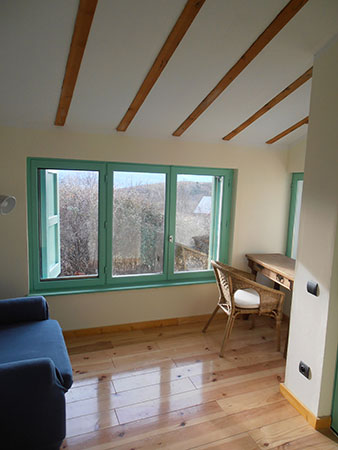 Posted in Bouldering.
By Pär – 2014-02-15
---
We received a mail from The Climb Ibiza-team regarding their new web page:
We visited you page today and thought you maybe interested in linking a page which we are currently working on.

It contains route information, crags, deep water soloing info and general information about climbing in Ibiza. The site is a wiki, so registered users can log in and edit route information, add new routes or post routes with bad bolts etc… In this manner it is the most updated information available on climbing in Ibiza.

Anyway you may be interested in providing a link from your webpage so more people will be able to access this information.
Let now hope we all get a chance to go to Ibiza and climb once in our lifetime.

Posted in News.
By Pär – 2012-05-30
---
Our guides was quite busy last winter. Climbing a lot and putting up a couple of new long traditional routes in the impressive Monrebei-area. Now Lisi and Salva have put together a little film from their adventures. Thank you very much for sharing! This is a wild area and it's not often you find interesting videos from climbing here.
More of this, please!
Posted in Routes, Site, Video.
By Pär – 2011-09-04
---

Fredrik Nyberg on Solo para ella, 7b+, Mont-Ral
Wow, time flies by when you have a lot of work! Since Easter my climbing outside has been limited, quite expected since the months of April and May together with September and October are the busiest for a small travel agency like ours. Training on the other hand has gone very well! No finger problems (knock on wood) and feeling strong and energetic most of the time. Trying to get into what here is called "Fisico" and equals to ending each training session with a massive amount of pull-ups, campus, lock-offs, weighted pull-ups etcetera. It has been a challenge and most of the times I'm very happy if I can get through half of it. To last 2½-3 hours of training I try to eat a good meal two ours before going training and have a short siesta, it helps a lot.
For the outdoor climbing I remember 3 different routes from the last two months:
La Reina de Africa, 7a+, in Camarasa. A lot of people here love Camarasa and now I understand why. It is a very, very good area. La Reina de Africa is a 35 meter long route that is basically a 15 meter long slightly overhanging section at the start and some quite intense moves by the very last bolt. Hard 7a or soft 7a+? Well, I take the 7a+.
Sr. Pivot, 7a, in Montserrat. I tried this route last year, escaping the hardest moves by going into a rest on the side and then using my massive span to skip the whole section. I couldn't even hang on two the little two finger pockets at the crux and not hold the slopey crimp after. Coming back again after 8 months of training was great, did the crux moves first try warming up, then sent the route twice completely avoiding the left wall. Cool route and really nice feeling to see the difference from the training!
Solo para ella, 7b+, Mont-Ral. Wow. One of my projects for the winter. Did all the moves of the hard start (up to where Fredrik is on the photo above) straight away. Long and hard moves. Heal hook. Some really marginal moves. And long! About 38 meters in total. What a great project! Went back there again to work the route for two more days. 27 C warm. Not a chance, just impossible. But come October I'm back!
That about the routes. Now it's summer here in Spain and I must say that this is the worst time of the year climbing wise for me. I have plenty of time in November to March so I'll take this following months to train as hard as possible, enjoy the summer and once in a while try to climb outside. My maximum grade drop a lot with the heat, I'm from the north that is clear. So my goal is to be in as good of shape as possible when fall comes.
Food and fitness-wise I'm still very happy with my diet. Skipping junk-energy like pasta and sugar and eating a lot more fat has been a great decision. Weight wise I'm more or less stable just around 84-85 kg but with less fat. Let's see what happens in 6 more months.
Well, now time for a rest and then down to train!
Posted in Training.
By Pär – 2011-06-07
---
As we been almost a week under the rain, we had already a great season of multipitch climbing.
Our meeting point, during two weeks was MONTREBEI, they came from Montserrat (David and Salva and few more partys) and II'm coming from the Benasque's valley, in the Aragon's Pyrenees. We climbed a coupple of routs each time.
The first weekend, we went for "La Barra del Bar" (385mts ED 6a/b ) and the "Josep Elena"/ (145 mts ED, 6b) routes, both of them, beautiful and  difficult in some point.
MONTREBEI: Up to 500 meters. As a traditional wall,  all the routes here are an adventure, you can find pins, or  bolts in some point or in some belay station, but mostly, need self protection or eventhough aid climbing.
The most difficult pitches in the first route (a sustained 7a+/A1, face climb, with small creeps and long movements). Non of us redpointed, eventough, David, who led those pitches, made a great job climbing up to the very end where he finally fall. It was really motivating to see him going to the limit.
The next weekend we wanted to climb a newer route that has some controversy, because  it's too near from the classic routes that has in both sides; and also seemed that has too many bolts.
Well, the route "Congres dels Solitaris"(395mts 6c, 6a obl) isn't  ugly at all; it is real that in some point you can almost touch the pins from the others lines, and of course that's not good, but appart from that the climbing is nice, not real difficult. Plus there'nt that much bolts in the most difficult pitches rated as 6c and 6b, (in the topo there're more than in the route!). The line has some terraces and discontinuous wall that makes the line not super attractive, but still we thought that the climbing was good.
The next day we climbed, a shorter route, "Sopa d'alls", 200meters 7b+, 6a obl. (we belived that the 7b+ could be easier, I didn't got it but it did'nt seem that hard).  Has all the ingredients for a complete climbing day, face climbing, overhanging , some crack and layback climbing…in some point, on a tricky overhanging sections made me fall without even seeing the movement!
The next climbing was in other different wall the next week. The wall, called PEÑA MONTAÑESA, is an incredible limestone wall, from 150 mts to 400mts, with many different areas and orientations, mostly best during spring or autumn, in the Aragon's Pyrenees. Ainsa would be the village reference to drive from. The area is totally wild and has an impressive look that  increases while you're climbing…
The climbings there, all of them, are demanding and really an adventure. (if you want some info about it take a look in http://albertganxets.blogspot.com). I'm just a lucky person to have these incredible talented and brave friends that take me for these kind of rides…
This time we were a party of three at last (started two partys but after the first pitch one collegue decided to rap down), after an hour and half of approach (and maybe, also  after too many coffees), and all those changes of partys, we were going a bit slow.
Anyway, the route has been just put ot up this past May by a really good alpinist and rock climber together with two more climbers that I don't know that much. I'll insert the name and the topo on the next post. The lines goes on the right sode of the El Pilar del Sobrarbe.
Route: L1 7b/L2  6c/L3 6b+/L4 6c+/L5 6b.
Exposed, difficult to protect in some point, hard to climb and a mixture of classic climb and sportclimbing movements made us belive that should't be call as the "next classic route of the wall" as it says in the topo,….and appart of the three first pitches, that  mostly were on an excellent rock , the rest  becomes more dirty, unestable rock and a bit too exposed, without being so nice; we didn't like  them that much.
Posted in Uncategorized.
By lisi – 2011-06-05
---
Sunny afternoon, after a relaxed day of sport climbing, we feel tired enough to enjoy a bear; while our table has already few bottles, the conversations starts from the motivation of this beautiful day to end up building thousands of plans, some "dream plans" some closer to our reality.
We meet in this mythical climbers point a group of 3 young, hard and highly motivated climbers that just came back from one of the wildest adventure wall in Catalonia (and in Spain) MONTREBEI; as the new generations do now, they look for long, hard and exposed lines. We enjoy their company, their fresh energy while we plan to meet there next week.
Spring time it's also an incredibly season for multipitch climbing here in CATALONIA, there're so many climbers moving from one area to another, linking days, sharing parties…and also now putting up new projects…
The meeting point of Montrebei it's a perfect meadow where all the climbing community respect the sown pastures, the nature and the wildlife. And just over it rises this 5oo meters of limestone, sometimes compact sometimes a rotten terrain…cracks, holes, chimneys, slaps…We cook there, drink and sleep…and every day it's a new adventure!!
Posted in Uncategorized.
By lisi – 2011-05-23
---