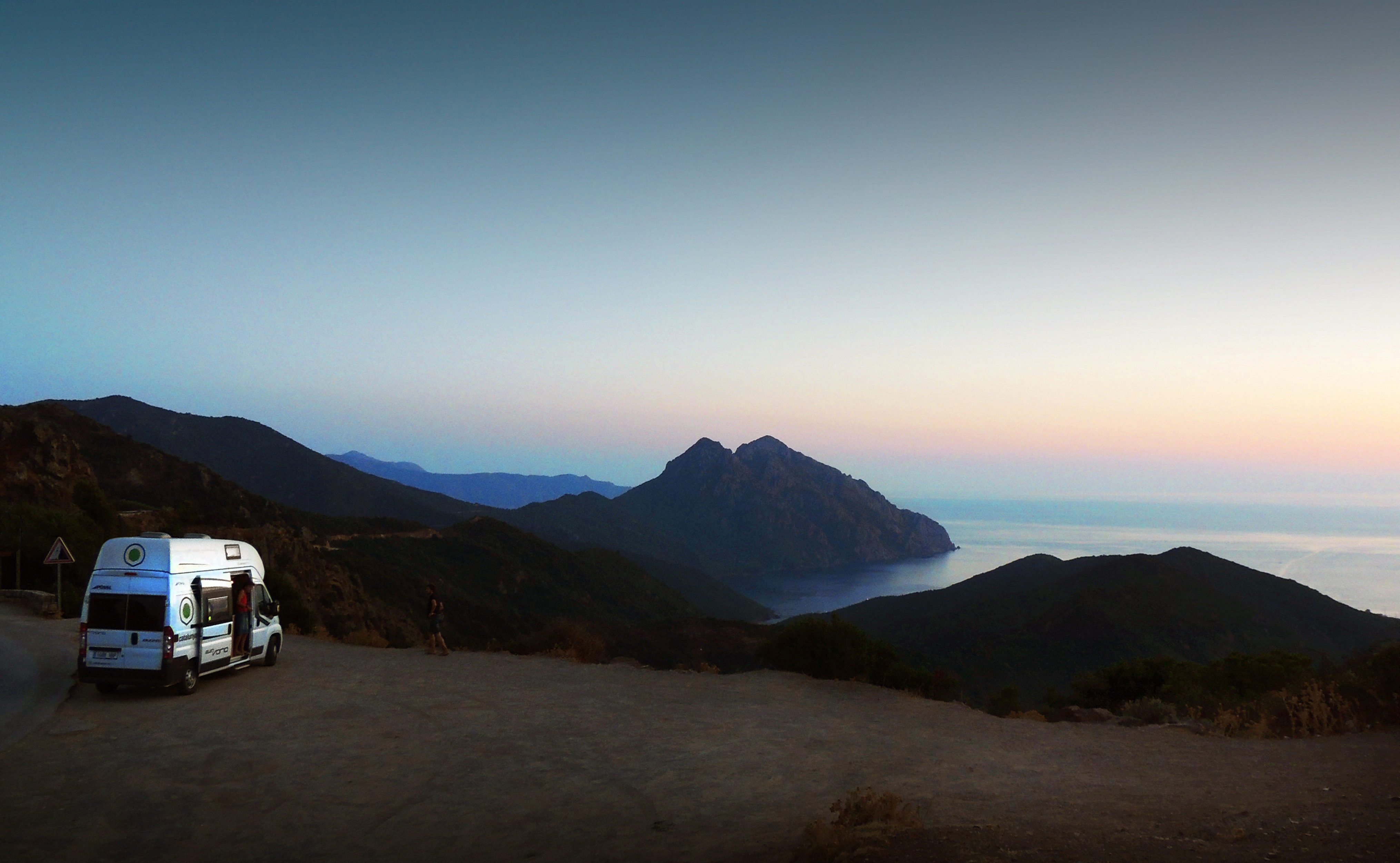 If you've ever been climbing in Spain you know one thing – where there is climbing, there are vans. All over southern Europe this has become the standard way of traveling for climbers. The flexibility of changing area depending of weather, economy and closeness to nature are some of the main reasons. We're happy to now offer the same chance for visiting climbers from around the globe to rent a campingvan, motorhome or RV!
How do we do it? Together with our friends and keen climbers at Catlunya Van we have created special climbers packs with four of the most popular models of vans. These vans are rented from outside of Barcelona, perfect if you are flying into Barcelona to climb in Margalef, Siurana, Montserrat, the Lleida-area, Rodellar and Gorge du Tarn. If you are coming to stay longer than two weeks you can easily reach the southern parts of Spain as well.
We only work with new vans, maximum 2 years old.
We include a climbers kit with each rental consisting of guidebooks, bed linnen and the cooking equipment for the van.
We can pick you up and leave you at the airport of Barcelona, making the rental super smooth with no missed climbing days.
We include a short guide for how it works with parking in the mountains, filling up of water, good restday activities and even GPS-points of good parking places close to some of the most popular areas to climb.
If you rent for more than 2 weeks we lower the price per day from the 15th day with 10%.
If you're renting a van for 2 weeks or more and want to pick up the van in another part of Spain, we can arrange that as well.
Below we showcase four different models, from very basic to very comfortable but still drivable on the windy roads you drive to access the climbing areas. At the bottom of the page you find more information about renting from us.
---
Catvan – budget model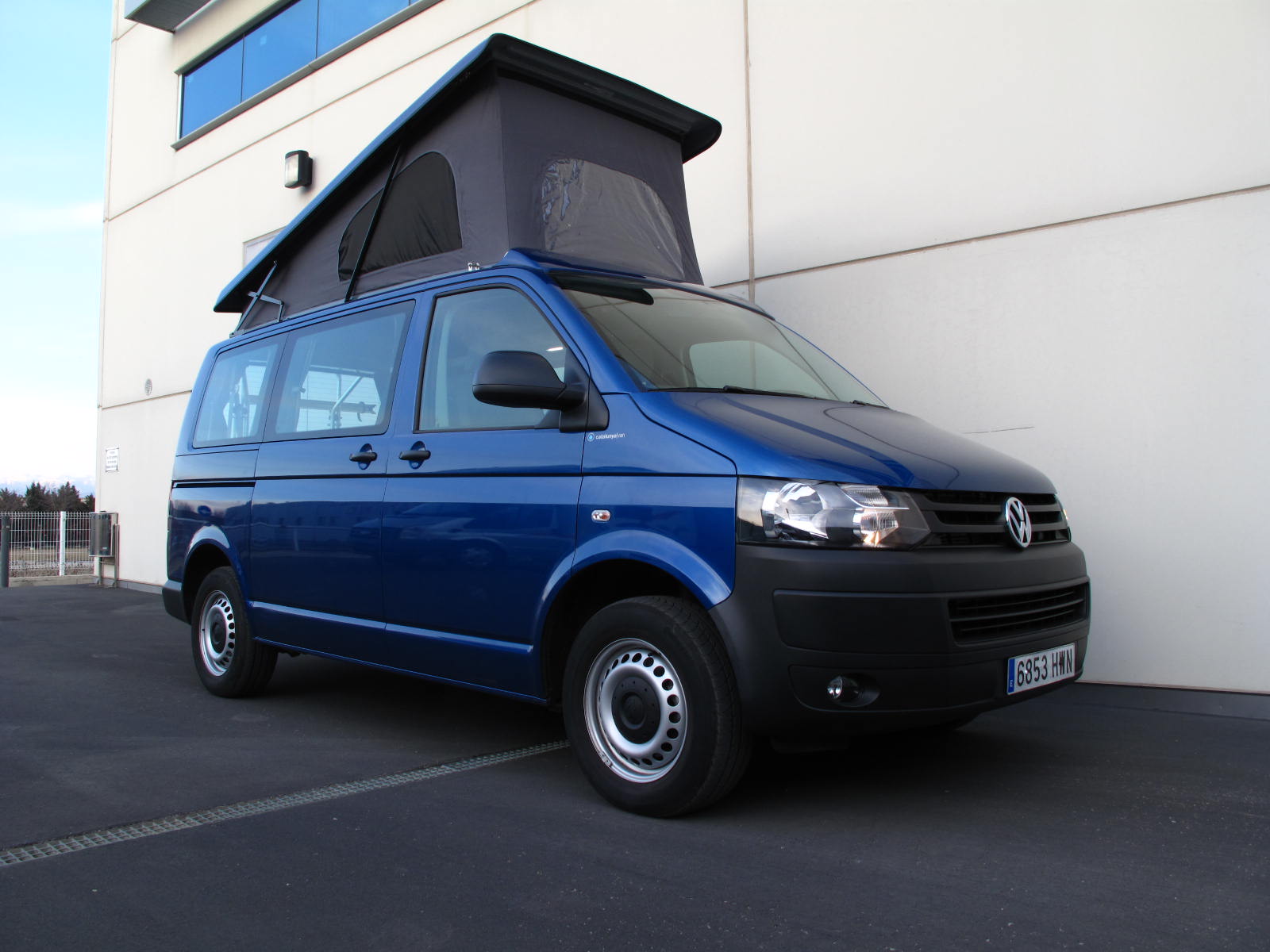 Our basic model is a VW Transporter with a raised roof, stationary heating and a small kitchen unit. Travels five and sleeps four. More information and photos coming.
From only 79 €/night!
Minimum rental time 1 week
---
Ford Nugget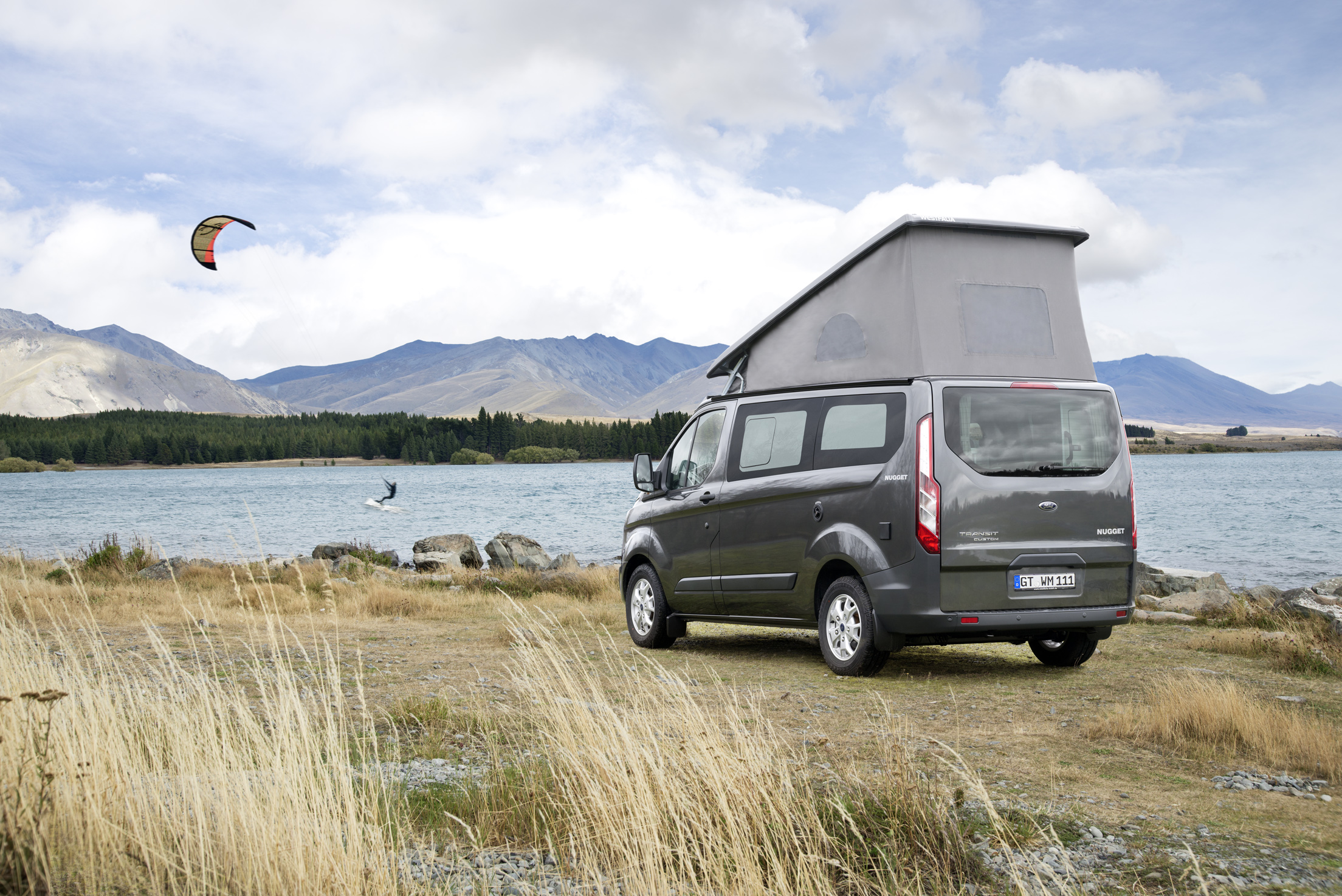 The great advantage of this van is the spaciousness it offers since it has the kitchen in the back area; it allows you to move around very easily. 5 people can travel in it without the need of an extra seat. These vans are very low consumption and totally equipped with Westfalia.
5 person can ride, 4 sleep
Air conditioning (while driving)
Cruise control
Radio – cd
Stationary heater
Raising roof with bed (1,56x2m)
3 persons seat convertible in bed.
Pilot and copilot rotatory seats.
Sink
Fridge
Kitchen
Spacious wardrobes
From only 105 €/night!
Minimum rental time 1 week
---
Camper Van
The perfect van for the family with two adults and one or two children! One double bed for the adults and two shorter beds for the children. This van is very handy to drive with a powerful motor and a comfortable size. The kitchen, toilet and shower makes it a small house on wheels!
4 seats
Kitchen with fridge
Shower
Toilet
Stationary heating
Hot water
One full size double bed (150 cm wide)
Two shorter beds
Turning front seats
Big storage spaces
100 liters of fresh water
From only 125 €/day!
Minimum rental time 1 week
---
Family Van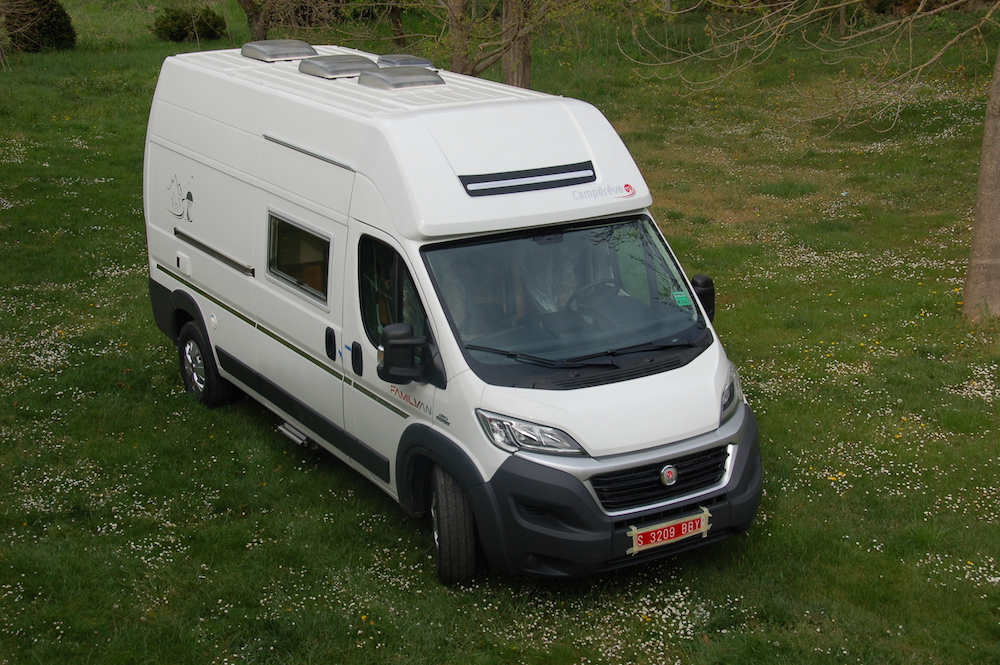 Perfect camper van for 4 or 5 persons with two double beds and one bunkbed.
This is a high quality van with a big fridge, luxury furniture, stationary heating, toilet and shower. It's also very comfortable and easily manageable to drive.
Air conditioning (while driving)
Radio with aux and USB
Stationary heater from diesel
Pilot and copilot rotatory seats
Hot water
Shower
Toilet
Fridge
Fully equipped kitchen
Spacious wardrobes
Three skylights with mosquito netting
From only 129 €/day!
Minimum rental time 1 week
---
The small print
General
Minimum 1 week rental.
To rent from these vans the driver has to be over 23 years old and at least two years experience with a type B driving license.
You are responsible for the payment of any kind of fine during your rental.
If you are from outside of the European Union you need an international drivers license.
The process
Choose a vehicle that suits you and submit a booking request.
We check the calendar for the van-type that you have chosen and get back to you.
You then make a downpayment of 50% through banktransfer to Catalunya Vans bank account.
One week before your arrival, you transfer the remaining money to Catalunya Van.
(IF you are outside the European Union and this is very expensive, we can try to find a solution through PayPal or similar.)
At arrival, you will pay a 600 € deposit for the insurance. These 600 € will be returned to you when the vehicle is returned. The insurance deposit is payed with VISA or MasterCard.
If you have to cancel, we return:
Up to 30 days in advance: 50%
Between 30 and 16 days: 20%
Less than 16 days: 0%
What dates are the vans available to rent?
The vans are available from 15th of september to 31st of May.
During the Spanish holidays the prices are a little higher.
These dates are: Christmas, Easter and a few more. (Exact dates coming soon.)

Explaining the extras
Pick-up in the airport
Catalunya Van has their center en the city of Vic, one hour north of Barcelona. If you want to hurry up and get out and climb we recommend that you ask us to pick you up at the airport and bring you straight the Catalunya Van headquarters. There is an extra fee of 50 € for the pick-up if it is after 22:00. This is to cover the salary cost of the person picking you up.
If you land in the morning or if you are spending time in Barcelona you can take the train up to Vic and save the pick-up cost from the airport.
Bed linnen
If you check the bed linnen option you don't need to bring bed linnen for your trip.
Pans
If you don't want to bring pots or pans.
220 V inverter
If you bring a laptop or a camera that you want to charge in the van.
Pick-up the van on a Saturday afternoon or Sunday
Catalunya Van is foremost a store that sells camping vans. This means that they are closed on Saturday afternoon and Sunday. If you want to pick up your van during this time, there is an extra charge of 65 €.