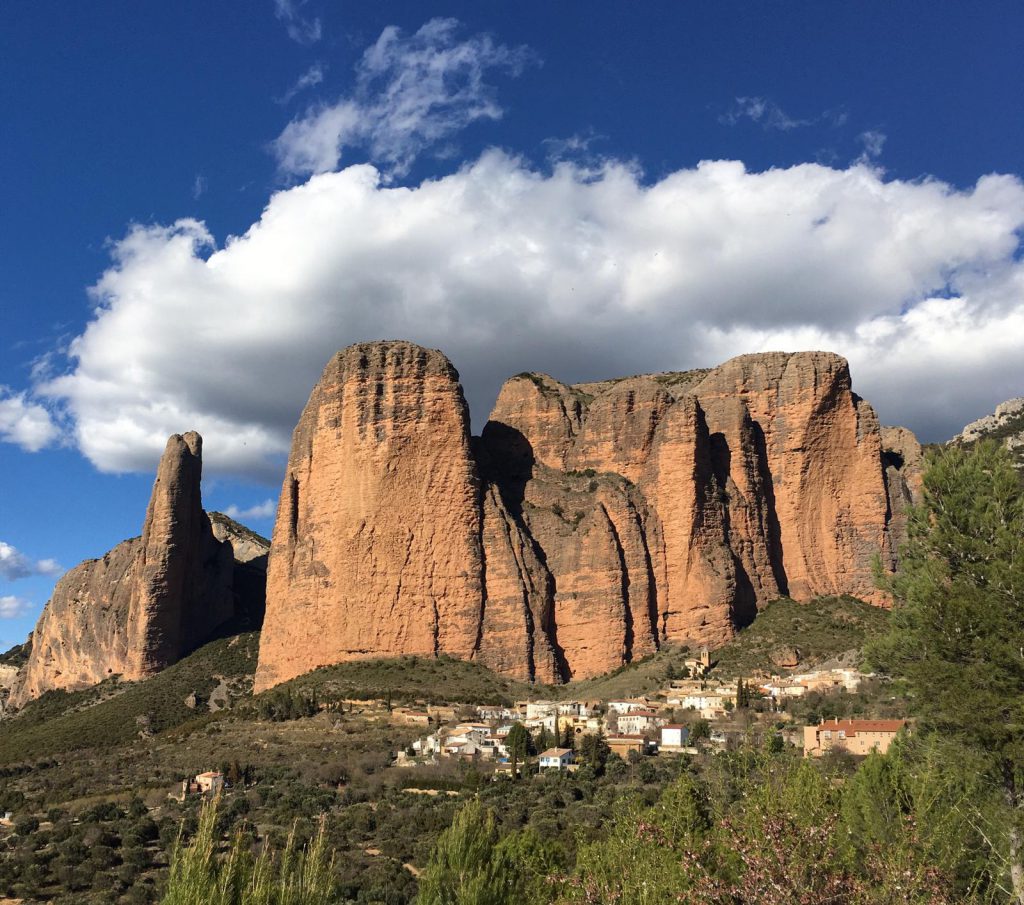 Riglos is an awesome place for multi-pitch sport climbing: its idyllic location, its stunning skyline, its special kind of rock with a lot of big, rounded holds commonly called "potatoes", its 300 metres of vertical, slightly overhanging walls, make it to a unique spot, where you can really taste the feeling of void and enjoy a complete all-day climbing, sharing the sky with vultures flying above you.
The approach to the walls is very short and easy. You park the car and walk through the picturesque narrow streets of the village to reach the starting point of your climbing.
The "Mallos", as the spires of this stunning conglomerate formation are called, offer a wide choice of low to middle grade routes, generally well equipped.
Another plus is that you can enjoy many days of climbing in the sun during the winter.
And if you come in summer, you just have to wake up early and you can comfortably climb in the shade until noon.